Well-crafted music drops.
"Digital Vinyls"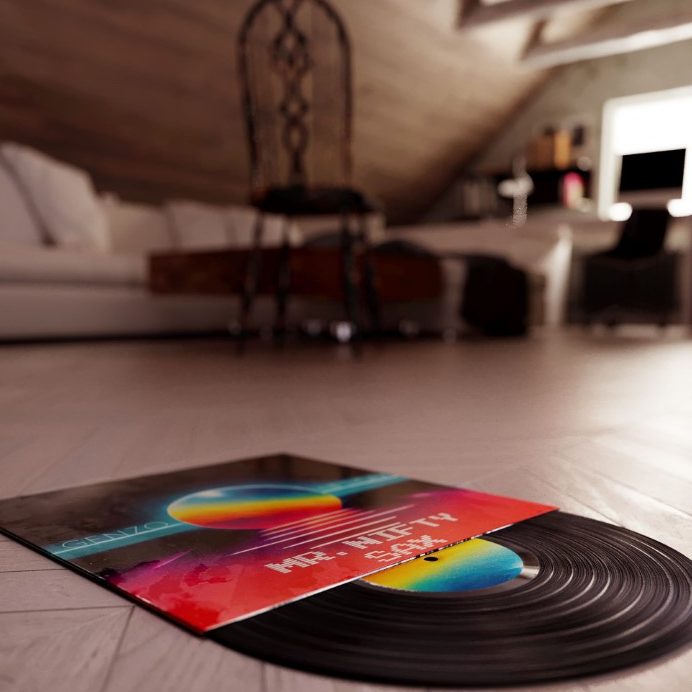 ---
Our latest
Floor Drop
⬇⬇⬇
Genzo & NiftySax – Mr. Nifty Sax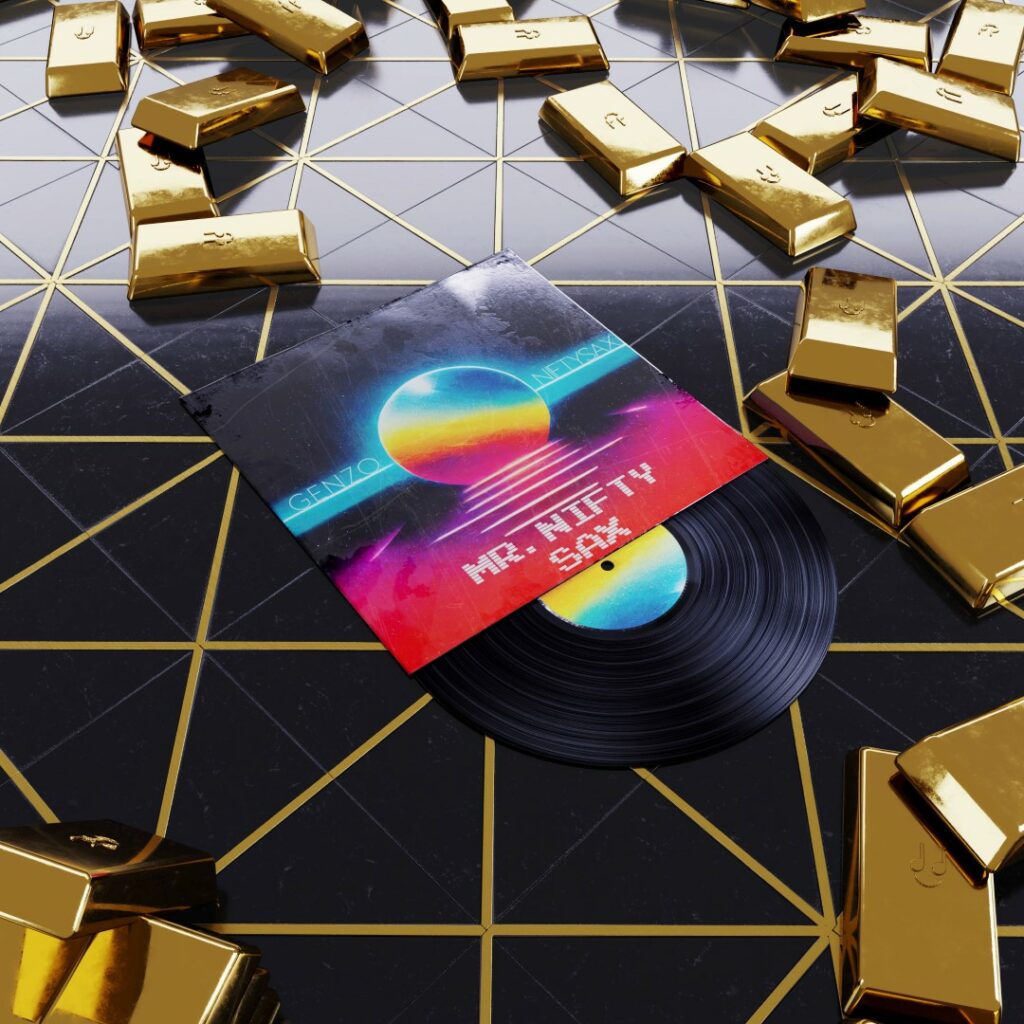 SOLD-OUT!
---
Genzo & NiftySax – Mr. Nifty Sax
In the artists' words:
"After months of preparation, we're so excited to finally bring our collaboration to the blockchain!
This is the 2nd release on the Nifty Music Floor Drops model, and the first official large drop for NiftySax since Nifty Sax Spheres!

After the massive success of the first Floor Drop, Other Side by Fifi Rong, which was sold out in just over an hour, we're so happy to bring this special edition to life. We call this Floor Drop the Founders Edition.
NiftySax (Milo Lombardi), the co-founder of Nifty Music, is a jazz saxophonist who has performed internationally on renowned stages like the B-flat Berlin, Blue Note, and Umbria Jazz Festival.
Genzo is a multi-platinum, Grammy Award winning producer, who has written and produced for Aretha Franklin, Mary J. Blige and Luis Fonsi.
This is NiftySax and Genzo's first of possibly more collaborations, leading to an EP or full album in this style."

– Genzo & NiftySax
A little taste of the music:
---
'Mr. Nifty Sax' by Genzo & NiftySax
---
About Nifty Music
Floor Drops:
Short Version
The goal of Floor Drops is to make things easier for both artists and collectors.
1️⃣ Affordable: Artist releases a single, and drops their "floor price" to just 0.01 ETH.
2️⃣ Everyone is a whale (practice trading): NFTs are sold wholesale, minimum 5 NFTs per wallet (no max mint).
3️⃣ Highly tradable: We design beautiful generative art and a super rich rarity structure for you (each piece is unique!)
4️⃣ Repeatable: Most collectors who buy a Floor Drop will probably make their money back (or even make some profits), so they can come back for the next single!
Long Version
Nifty Music is the leading music NFT incubator today.
In 2022 we've helped independent artists generate over $1 million in sales.
That was just the beginning…
We now want to ease the stress on the supply chain of digital music distribution while making the creation and sale process more sustainable long-term.
How?
With Floor Drops, an artist releases a music single, and drops their "floor price" to just 0.01 ETH.
The music is then sold wholesale, with a minimum buy-in of 5 NFTs and no max mint.
We design for you:
As usual, well-crafted drops are our guarantee.
Floor Drops have a rich rarity structure and beautiful generative-art, provided by Nifty Music.
Each piece will be absolutely unique!
We make sure that, after the initial sale, the trading game is properly designed and fun to play.
The effects:
Fans buy the NFTs low-cost so they effectively become retailers, potentially making easier profits on the secondary market.
For new collectors Floor Drops provide a low-risk environment to practice trading and discover NFT culture, while supporting the artists we love.
Plus, since collectors buy in bulk (and supply is modest), there's less incentive to "pump your bags", making the NFT social ecosystem more relaxed for everyone.
📈 Floor prices will rise organically (they all start at 0.01 ETH).
Mass adoption:
"Reward collectors for discovering new music and allow artists to focus more on creating and less on selling."
This was the original promise of NFTs, now let's fulfill it!
We all want mass adoption of music NFTs.
In 2023 this seems possible: the NFT space is ripe and hype is simmering down.
Now it's time for logic, balance and long-term thinking. Floor Drops offer this all in an elegant package.
CONCLUSION:
Floor Drops are tradable music NFT collections for everyone.
Music. NFTs.
Pure and simple.
Easy entry. Less hype.
A natural evolution of the digital ownership of music.
Let's just call this, signed digital music!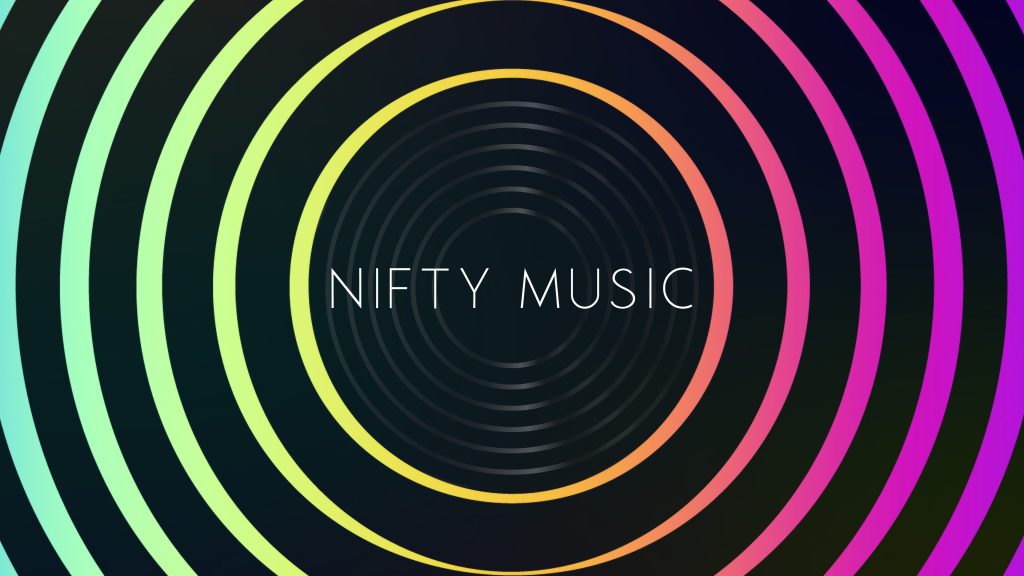 ---
For artists:
Want your own Floor Drop?
Apply here:
⬇
---
What will you need?
Just bring a piece of music and a cover art, leave everything else to us!
We'll provide:
A minting page.
A custom smart contract.
A well-crafted rarity structure.
Generative art (in "Floor Drops" style).
Automatic (on-chain) revenue splits.
We're looking forward to having you in our ever-growing community of artists and collectors!
– Nifty Music
---